Dogtoberfest 2018

Dogtoberfest AND Wiener Dog Races
October 6, 2018
(in conjunction with Colony Days)
Click here for race registration
Heilmann Dog Park's 11th annual Dogtoberfest to be held in Sunken Gardens in downtown Atascadero on Saturday, Oct. 6 in conjunction with Atascadero Colony Days. The event will be held after the Colony Days Parade right across from the Atascadero City Hall.
Event Day Schedule:
10 to 12:30 p.m.:

Race Registrations
1 p.m. to 2:30 p.m.:

Wiener Races and Small Dog Races
2:30 p.m.:

Pet Costume Contest (any size dog can participate)

Dogtoberfest 2018 includes the always hilarious and wacky Wiener Dog Races and Small Dog Races that are open to any dog 25 pounds or less. The six-lane race track is 32 feet long. Wiener dogs and small dogs race in separate heats. The two top race winners in each heat advance to the next round. Each dog needs two handlers, one to "release" the dog onto the track at the "go" signal, and a "catcher" at the track end.
The unpredictable behavior of the four-legged racers makes this a very entertaining event. Many of the participants are amateurs or beginners, with little training. Some instinctively know to go straight to the end as fast as they can. A few of the defending champions, however, take it seriously. Some dogs train with their owners year-round to try to win. First and second place winners in the Wiener division and the Small Dog division will receive prizes provided by Lemos Feed & Pet Supply as well as trophies.
The Dogtoberfest event is sponsored by Lemos Feed & Pet Supply, Fifth District SLO County Supervisor Debbie Arnold and Rocky Canyon Kennels.
Winners of the Pet Costume contest will win prizes from Lemos Feed & Pet Supply.
Racer registration is $20, which includes a racer's goodie bag, provided by Lemos Feed & Pet Supply. The pet costume contest is free. Event proceeds will benefit Heilmann Dog Park.
Participants can obtain registration and race details online or by calling 805-461-5749. Registration is available on race day beginning at 10 am. Event will be held rain or shine.
Click here for race registration.
.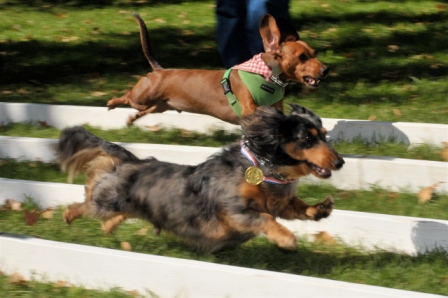 10/6/2018
Dogtoberfest 2018 is almost here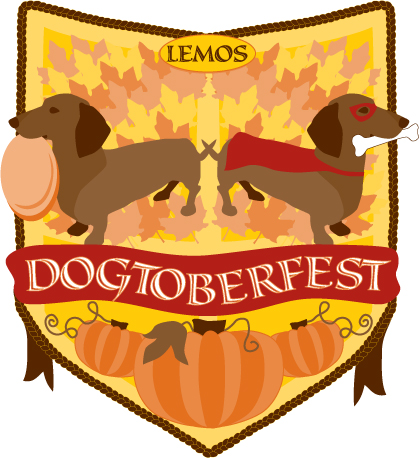 Dogtoberfest is a part of Atascadero Colony Days and it's going to be a blast!
Racing

We will have our famous Wiener Dog Races and the Small Dog Races. The small dog class will have the same requirements as the old wannabe races, 25 pounds or less and willing to run!

Prize Drawing

We will have our wonderful opportunity drawing for lots of great prizes from local businesses, artists and craftsmen. Get lots of tickets and win something nice for yourself. You can't win if you don't play.

Pet Costume Contest

Our popular and zany Pet Costume Contest will be better than ever this year. Dress up your pup and bring him or her on down to let em' strut their stuff.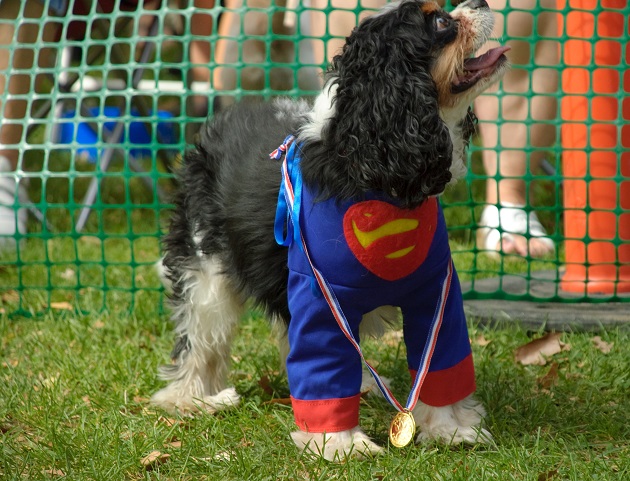 « Back to Events