Golden Bone Honor Roll
---
---
Bob Martz Receives the Golden Bone Award for 2020!

---
Heilmann Dog Park became operational in April of 2005 and Paula O'Farrell was the prime mover behind obtaining San Luis Obispo County Parks and support to donate the land and obtaining enough private donations to build the park.
A "Golden Bone" award was created in order to honor Paula's efforts in creating the dog park as well as organizing a volunteer group to maintain the park. Since then, on an approximate yearly basis, a Golden Bone has been awarded to a volunteer in recognition of their significant contributions to the park. Typically, the award recognized the efforts of past Board members but also those who contributed funds or time or both to benefit the park. The awarded Golden Bones are mounted on a plaque that is displayed in the park Kiosk and is shown below.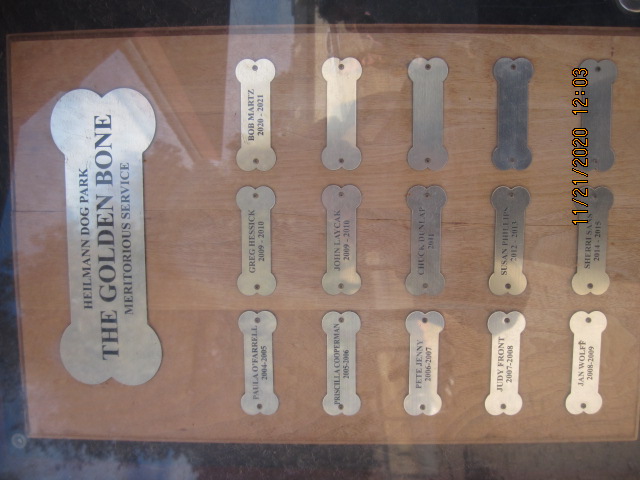 ---