In memorium
Our dearest friends, human and canine come and go through our lives. This page will honor those wonderful spirits that brightened our lives and enriched our souls.
---
A tribute to Dakota
A few months ago we lost a dear friend, Dakota. He was a gentleman at all times. A watcher, like his friend John, Dakota was usually seen at John's side keeping a quiet eye on the goings on. Dakota was a serious dog, dignified and quiet. Not prone to barking or carrying on. It wasn't uncommon to turn and find Dakota watching you with that "You need to give me a piece of that tasty thing!" or "Why are you making all that noise?" look on his face.


Dakota's gentle soul touched us all and we will miss him. There is a space in our souls that only a dog can fill.
"If there are no dogs in Heaven, then when I die I want to go where they went."
― Will Rogers
---
Jan Marks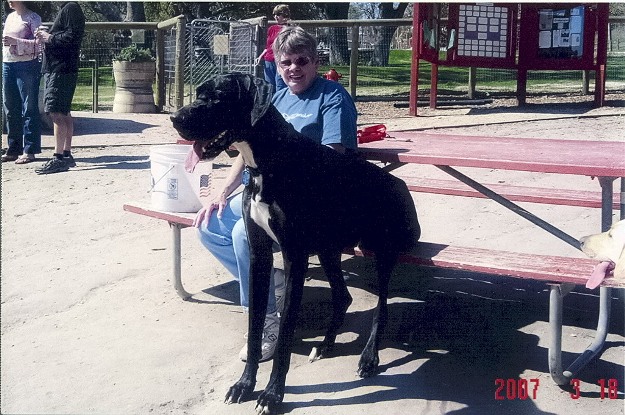 We lost Jan to cancer not too long after we lost Sir Winston but we'll never forget her infectious laugh, positive outlook and incredible ability to make us all just a little nicer just by being there. Jan was a long time member of the board and she never failed to help when work needed to be done. She had a colorful life including being a "stewardess", a bus driver, a grandmother and great friend. She and Winston ruled the park when they were there and never shirked from their duty to make sure that people and dogs obeyed the rules.
Jan was from Indiana and she was proud of it. The members of the board always looked forward to her wondrous midwest comfort food at our board meeting pot luck dinners. Some of us long time California residents (and even the natives) had been raised to believe that nothing was as good as what we have out here. I just want to tell you, every time I ate some of Jan's cooking I wanted to take a trip to Indiana.
There will never be another Jan Marks. Hers was a life well lived and no one will ever forget her.
If you are at the park in the quiet of the late afternoon and you hear a faint voice saying "Winston, you bad boy. Don't make me get the broom!". You will know that Jan and Winston are there looking out for you.
"Friends are the most important part of your life. Treasure the tears, treasure the laughter, but most importantly, treasure the memories."
―
Dave Brenner
Sir Winston
---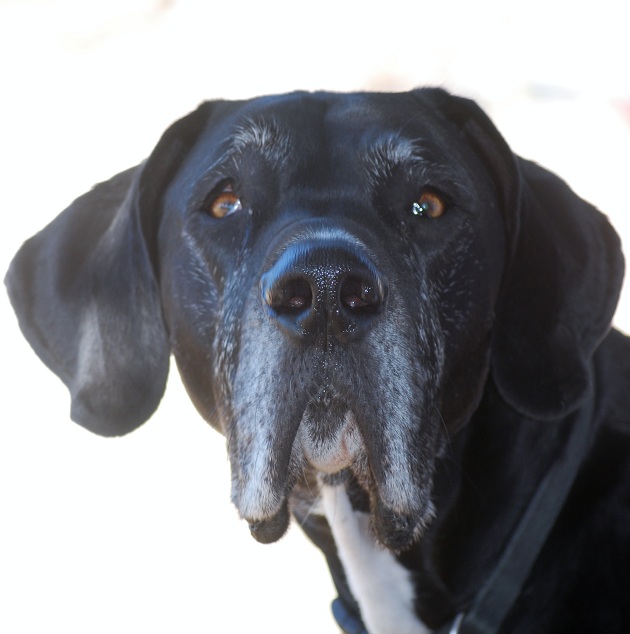 For those of you who are regulars at the park we are saddened to say that we lost Sir Winston this fall. He was a handsome gentleman who would always take the time to stop and say hello to all. Winston, or Winnie as he was known to friends, always tried to keep order at the park as defacto Sheriff. He was usually seen sitting on one of the benches either with Jan or by himself, leaning on someone that had taken a moment to pet him or just eyeing the treats at one of our social events because he was tall enough to help himself. Winston never failed to make you smile and occasionally grimace if he managed to sit on your lap when you weren't expecting it.
Sir Winston you will be missed.
"He spoke through tears of 15 years how his dog and him
traveled about
The dog up and died, he up and died
And after 20 years he still grieves "
Mr. Bojangles